A warm welcome
In the Gourmetrestaurant Aubergine
which has been awarded one Michelin star, you can look forward to incredible culinary experiences in a relaxing atmosphere.


Menu Aubergine
DUCK BREAST FROM POLTING
RED CABBAGE | BUCKTHORN
_______

TURBOT
BLACK TRUFFLE | KOHLRABI | BEURRE BLANC
_______

SCALLOP
SAFFRON | TOMATO
_______

VENISON
PARSNIP | KUMQUAT | SEMOLINA
_______

GOAT MILK CHEESE
ORANGE | SAFFRON | CASHEW
_______

CHAI LATTE
_______

PLUM
CHESTNUT | PECAN

7 COURSES | 149
Menu Four Seasons
MUSHROOM VARIATION
_______

BLACK SALSIFY
MISO HOLLANDAISE | ORANGE
_______

EGGPLANT
BURRATA | RISOTTO
_______

CHEESE FROM TÖLZER KASLADEN
_______

PLUM
CHESTNUT | PECAN

5 COURSES | 129
You are welcome to swap individual courses from the menus on site and create your own personal culinary highlight. 



Current highlights and events
We love variety. That's why we continuously prepare special and out-of-the-ordinary meals.  Every four to six weeks, we create new seasonally inspired dishes for you with lots of attention to detail. And our culinary highlights regularly entice you to discover excellent ingredients in a completely original way. Find out here which unique delights are waiting for you in the next few weeks ...

To the highlights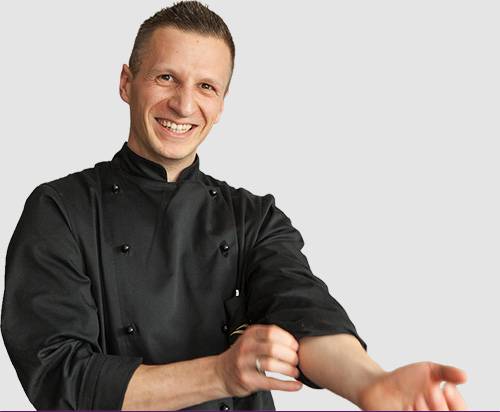 Team spirit at the Gourmetrestaurant Aubergine in Starnberg
Our focus is on the essentials
This captures the culinary art of our head chef Maximilian Moser perfectly. The chef at Gourmetrestaurant Aubergine creates culinary works of art with his team and presents them as surprisingly pure and authentic highlights.
The extraordinary food creations, made with excellent ingredients, always focus on one product and bring it to its culmination with corresponding aromas, textures and colors.
'There has to be a hero – we define it by season and inspiration. We create our meals around this central focus so that a harmonious and always slightly surprising composition of tastes arises.' Maximilian Moser, head chef

Maximilian Moser's team has managed to raise the cuisine of Gourmetrestaurant Aubergine to a completely new level of quality by concentrating on this vision. In November 2014, their efforts were rewarded with a Michelin star.
'I owe this success – in addition to the trust and the freedom that the owners allow me – to the entire team. Only when everyone contributes with creative ideas, artisanal perfection and their entire passion does the interaction of the kitchen team result in a taste experience for the guest.' Maximilian Moser, Head chef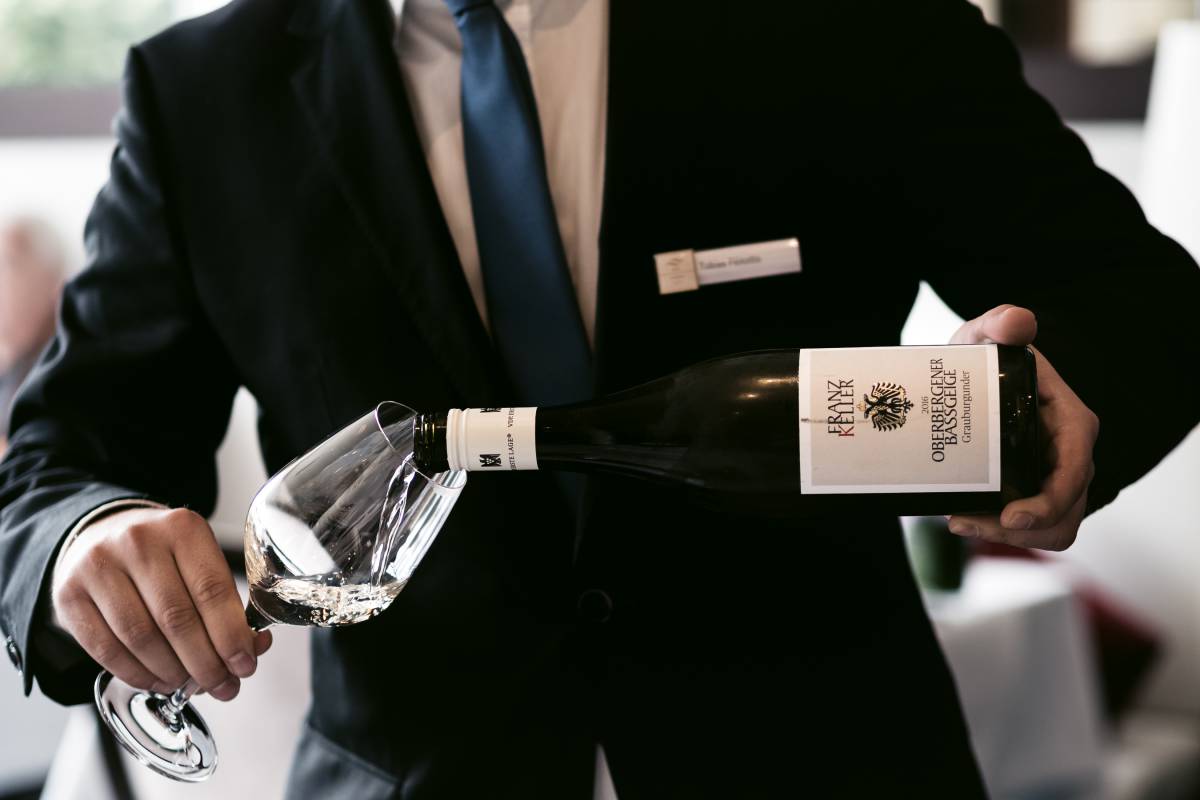 Mindfulness down to the most minute detail
The culmination of an evening in Gourmetrestaurant Aubergine is perfect presentation. The mindfulness with which the restaurant director, Claudia Mikschowsky, and her team guide the guest from course to course is incomparable.
'It is our goal to present you with unforgettable moments of pleasure! We won't be happy until every movement and every detail is perfect.' Claudia Mikschowsky, – restaurant director
The details are what make an evening in Gourmetrestaurant Aubergine so special. The presentation of the dishes, our sommelier's personal recommendations for appropriate wines, anecdotes about the fine spirits and selected cheese specialties: every movement, every gesture and every detail are all perfected down to the most minute detail – they create the ideal conditions for your culinary experience in our gourmet restaurant at Lake Starnberg.

Outstanding
Here is what the experts have to say about Gourmetrestaurant Aubergine
Just 20 months after opening, Gourmetrestaurant Aubergine in Starnberg received a Michelin star and joined the ranks of the best gourmet restaurants in Bavaria. An unexpected success that makes us proud.
 
Guest comments
The highest praise comes from satisfied guests who come back time and again.
The Hannemann family

'We've been coming often and with pleasure ever since this lovely restaurant opened. From an evening meal as a couple to a family celebration as a large group – always perfect in every season. Thank you!'

Ms Weiler

'It was unbelievably beautiful here, the meals are so good it cannot be put into words! EXCELLENT! UNFORGETTABLE! THANK YOU.'

Mr Beck

'Fantastic meals, highly motivated service, risk of addiction!'

Mr Geissler

"As an aperitif an outstanding Rum-Cocktail in the Hemingway Bar, then Aubergine - always a top-recommendation are the excellent menues with the corresponding wine" 


The Dr. Singer family

"A perfect evening that can hardly be surpassed. The food is truely art, tenderly decorated and very delicate. The service is friendly and courteous. We will come again... very soon!"

Ms Prahmann
"The great experience TO BE in Gourmetrestaurant Aubergine have I experienced with a 7-course-menu this friday. EXPERIENCE food, not going out. That was the impressive difference that I will memorize. Brilliant also the service and the excellent wine accompaniment!"
Give lasting memories
Vouchers for delightful moments in the gourmet restaurant
Our vouchers are much more than just an invitation to an enjoyable evening in a unique, atmospheric ambience. They are the promise of a surprising taste sensation which lingers as a valuable memory long after the final course.
Your individual events and celebrations
Special events in the Gourmetrestaurant Aubergine
You can book our distinguished restaurant for exclusive events at selected times. A glamorous company party, an atmospheric family celebration in a small group or an elegant wedding meal: every occasion in the gourmet restaurant becomes a one-of-a-kind culinary event.
Our well-coordinated team has experience in the organization of unusual and exclusive events and is always happy to advise you. We will plan pleasurable arrangements, atmospheric decorations and the perfect framework. And we can ensure your guests have first-class accommodations during and after your event.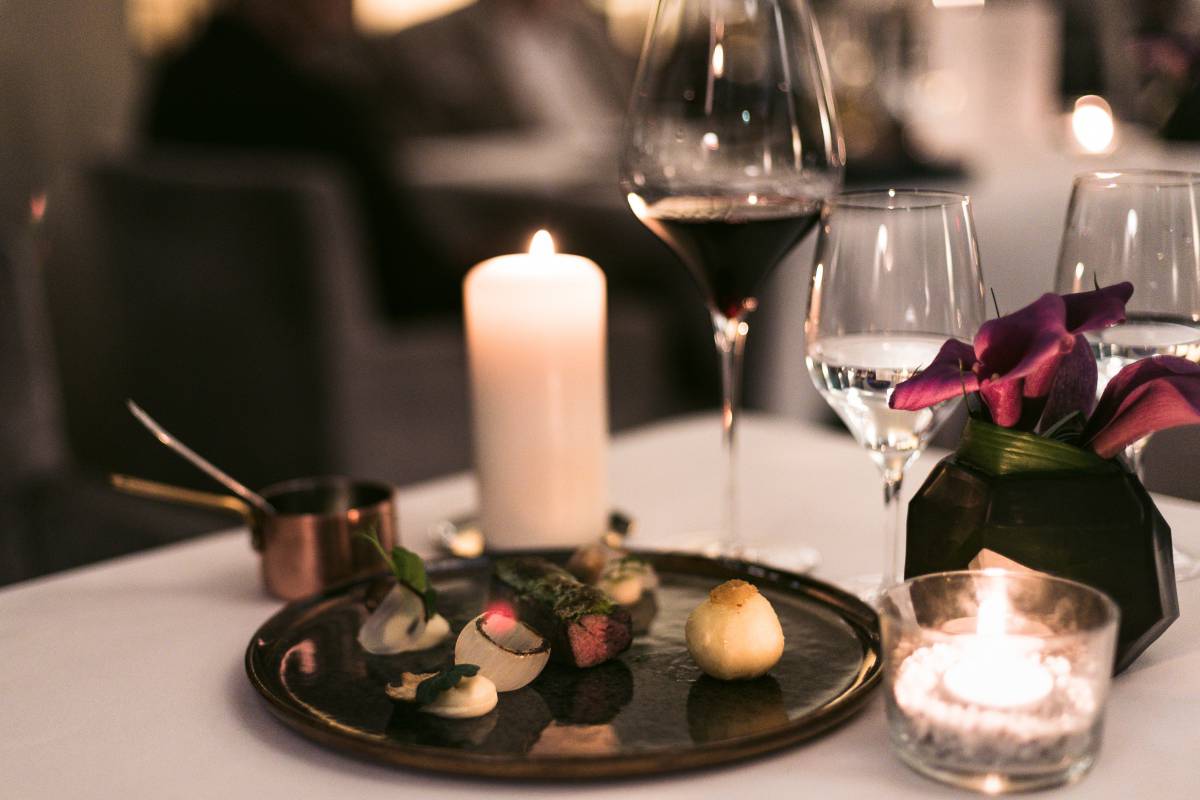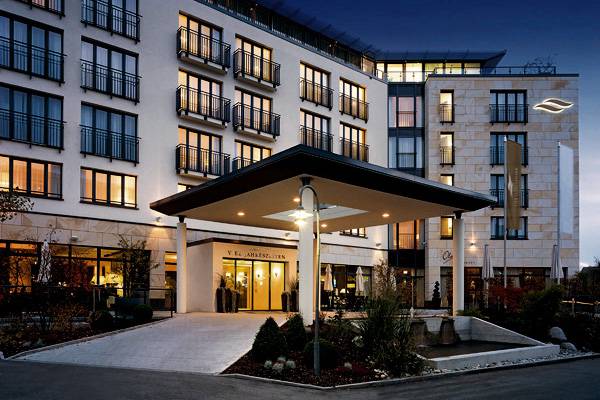 Be our guest
at the Hotel Vier Jahreszeiten Starnberg
There are many good reasons to stay a while in our first-class hotel. In addition to our Gourmetrestaurant Aubergine, there is an à-la-carte restaurant Oliv's, the Hemingway bar with the largest selection of rum in Southern Germany and the largest event venues in the region. End your day at our bar with all the comforts of a four-star superior hotel and the personal attention we offer. We are looking forward to greeting you on your next vacation!


To the  Hotel Vier Jahreszeiten Starnberg